Knowledgebase
How do i sign up for the Live coaching webinars and attend them?
Posted by Anthony Sniper on 23 April 2015 08:10 AM
Simply follow the instructions below:
Step 1:
Login into the members area and head to the Sniper X section, click on the banner on the left sidebar.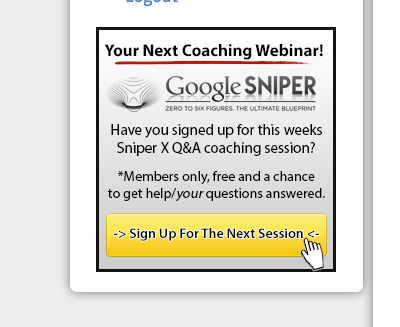 Step 2:
Fill in your name and email and click "Register"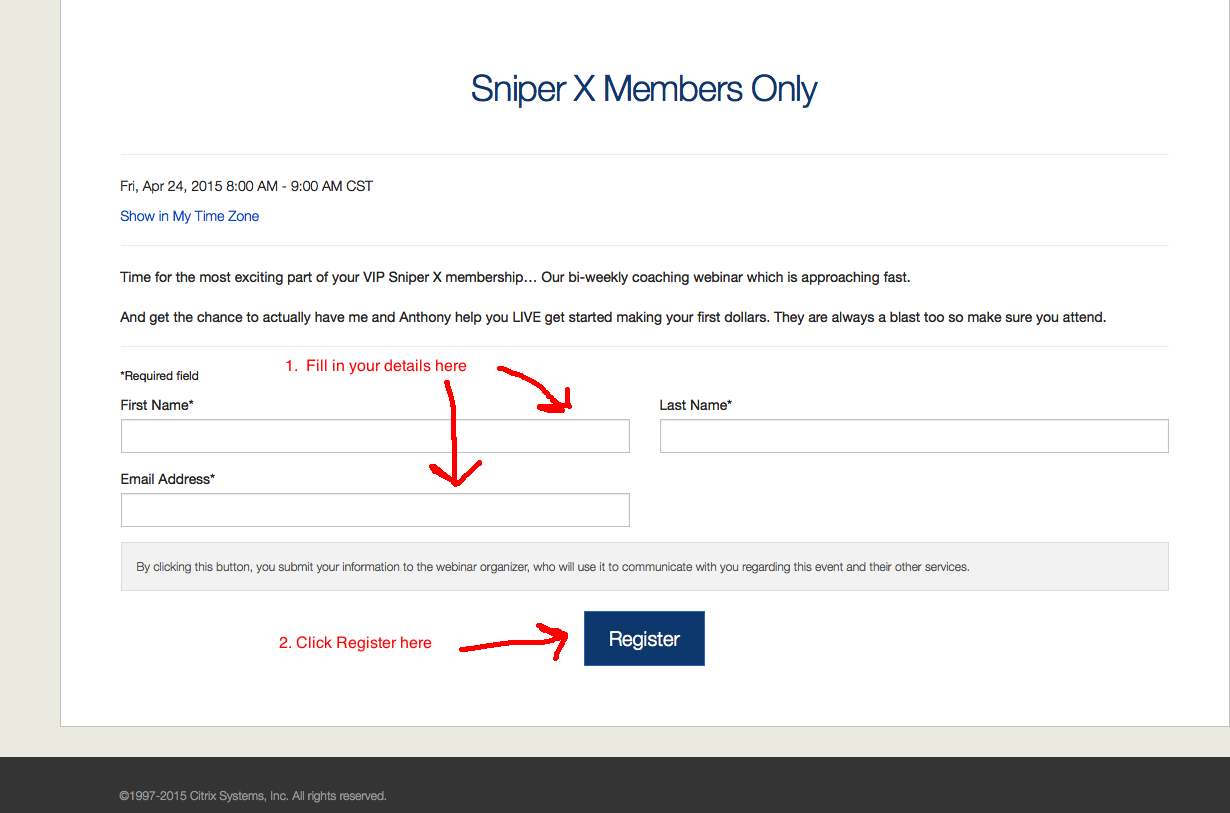 Step 3:
Check your email inbox, you will find a similar email. At the time of the live coaching webinar, click on the link provided in the email to attend the live session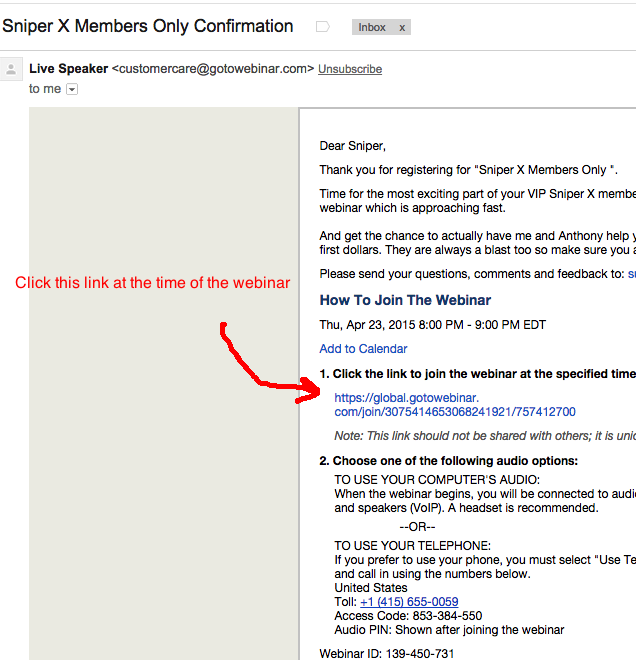 ---