Knowledgebase
I don't have my receipt – where can I get a copy?
Posted by Anthony Sniper on 13 April 2015 04:06 PM
Usually you will find your Clickbank Receipts in your inbox of the email address you have signed up with, please do check your spam and junk folder as often it will end up there.
Your receipt will look something like this: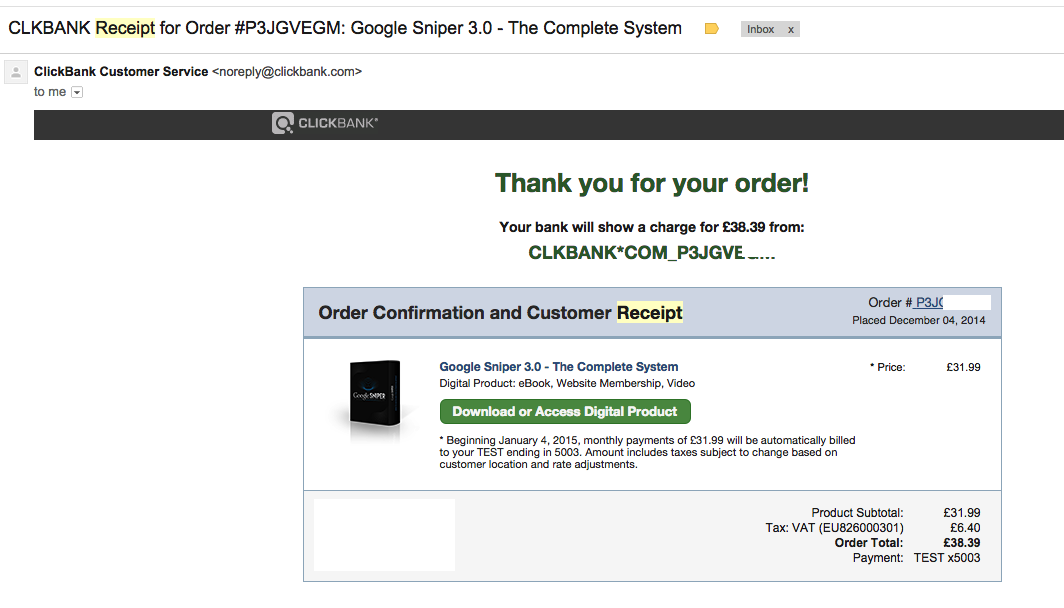 If you cannot find your receipt, you will need to request it from Clickbank by verifying their purchase information.
Clickbank will ask for payment details to verify your order.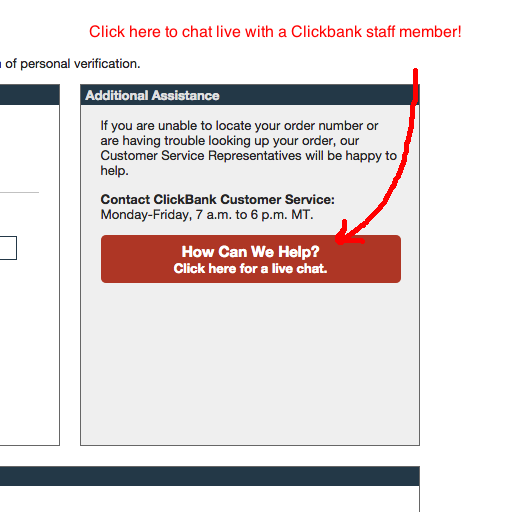 You can contact Clickbank directly in a number methods, such as
US and Canada Toll Free: 1-800-390-6035
Direct: 1-208-345-4245
International: +1 208-345-4245
Clickbank can also be reached via live chat can be reached on the right hand side of this page - Click here
---