Knowledgebase
How do i get my Google Sniper site reviewed?
Posted by Anthony Sniper on 13 April 2015 03:59 PM
It sounds like you've made a start to building your online business! Well done! If you'd like your Google Sniper
site reviewed, be it completed or semi completed; we'd be more than happy to review your site.
Simply make sure you sign up and turn up for the bi weekly "Sniper X" LIVE Coaching session where we dedicate
time to review Google Sniper sites live on the call, giving you feedback and critique on how to improve your Sniper site!
If you are logged inside the members area, simply look for the banner on the left hand side that looks like this: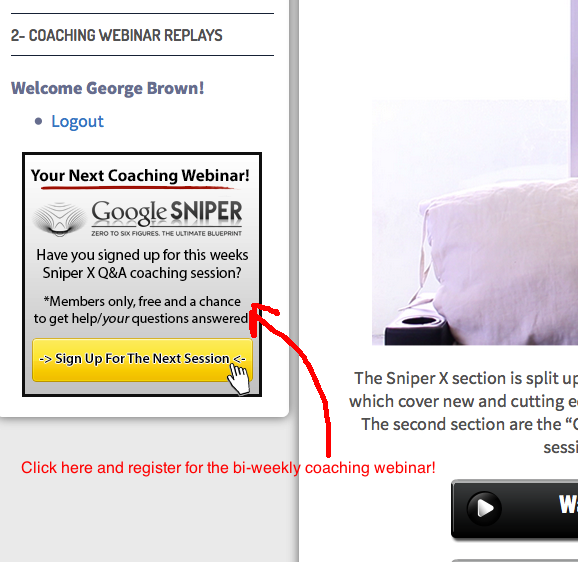 Click on it and register for the next live coaching call!
---