Knowledgebase
How to receive a refund/cancel a purchase
Posted by Anthony Sniper on 09 April 2015 08:28 AM
If you are sure you would like to cancel or refund your purchase, you can process one
immediately by following the simple instructions below.
NOTE: Please remember we are always happy with any issues you may be encountering (be it anything
from web hosting to technical questions), so you are more than welcome to submit a ticket to us!

See this helpful article on how to submit a ticket to get your question answered here.

Step 1:
Please click and head here: https://www.clkbank.com/orderDetail.htm?clear=true

Step 2:
Please locate your Clickbank Receipt for your purchases like this one, this will be located in your email inbox.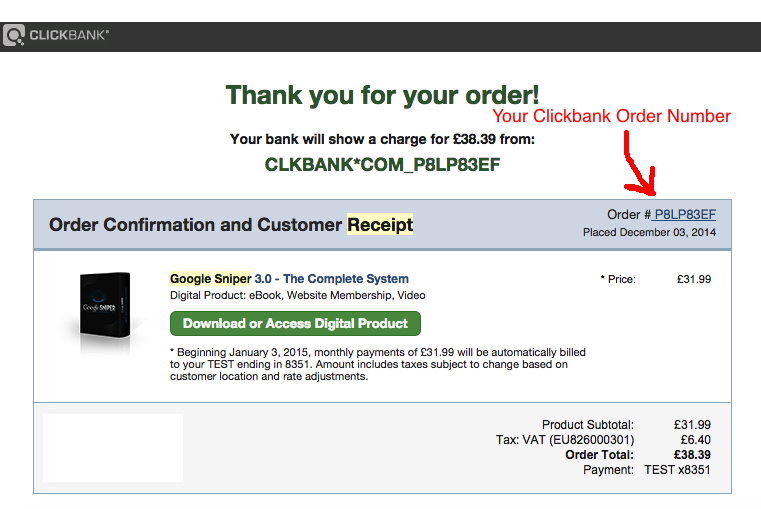 Step 3:
Enter your Clickbank Order Number and the Email addressed you used to purchase the order (very important) Alternative you can also the other 2 verification methods.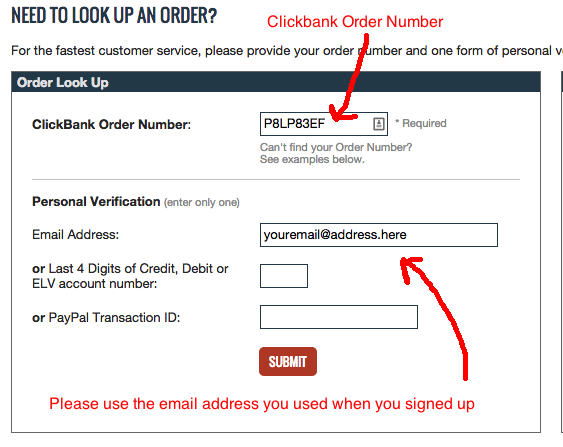 Step 4:
Click the green "Get Support" Button as shown below:

Step 5:
Select the "More options..." from the drop down option box:

Step 6:
Select the "Refund Request" circle, then select, "Product Returned", and then click the "Send" button.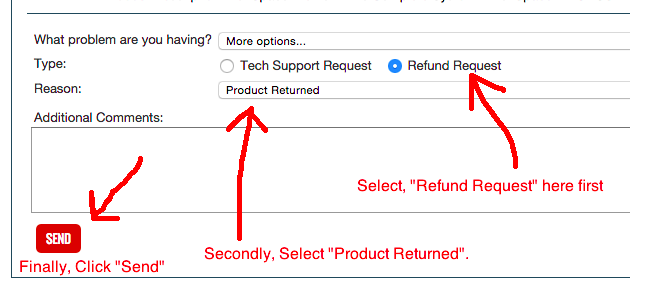 Step 7:
Your refund request and billing is now successfully requested. Please await for Clickbank to refund you within 3-5 business days.
---